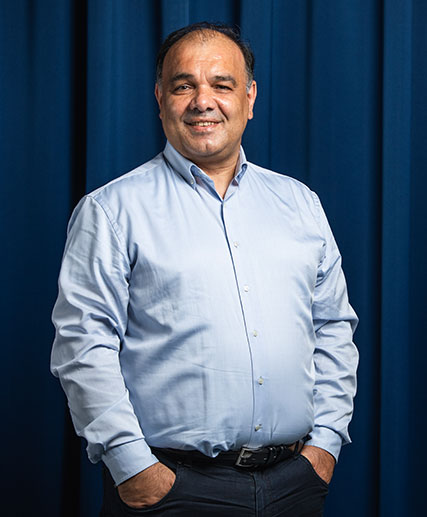 Enrico Pisino
BOARD MEMBER
Enrico Pisino è Inge­gne­re con una lun­ga car­rie­ra in Fiat pri­ma e, in Chry­sler e FCA, poi. Ha svi­lup­pa­to una espe­rien­za tec­ni­ca e mana­ge­ria­le nel cam­po del­la simu­la­zio­ne nume­ri­ca negli anni '90, con­tri­buen­do ad impo­sta­re l'at­tua­le pro­ces­so digi­ta­le per lo svi­lup­po pro­dot­to di FCA; nei pri­mi anni 2000 si è occu­pa­to in Fiat di pro­gram­mi di ricer­ca e con­cept car e dal 2005 al 2006 è sta­to diret­to­re del dipar­ti­men­to Advan­ced Manu­fac­tu­ring & Mate­rials del Cen­tro Ricer­che Fiat. Nel 2008 ha assun­to nel Grup­po Fiat la respon­sa­bi­li­tà del­la Unit Inte­riors nel­l'am­bi­to del­la ­di­re­zio­ne svi­lup­po pro­dot­to e suc­ces­si­va­men­te è sta­to Respon­sa­bi­le del­la Ricer­ca & Inno­va­zio­ne di FCA sia in USA (2011-2016) sia in Euro­pa (2015-2019). Nel 2016 ha rap­pre­sen­ta­to l'in­du­stria ita­lia­na al G7 dei Tra­spor­ti a Karui­za­wa in Giap­po­ne. Dal 2019 è alla gui­da del Competence Center CIM 4.0, rea­liz­za­to nel­l'am­bi­to del Pia­no nazio­na­le Indu­stria 4.0 del MISE.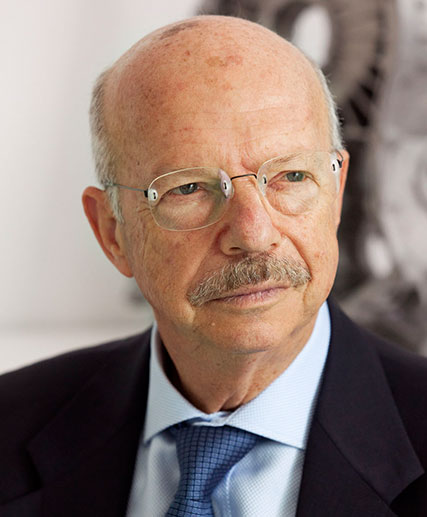 Michele Vinci
BOARD MEMBER
Angelo Michele Vinci graduated with a Master's Degree in Mechanical Engineering and started its own business in 1979. He is the founder and chairman of Masmec S.p.A., an innovative robotics company working in the automotive and biomedical sectors. He is a member of the board of directors of Medisdih (Puglia's district for mechatronics and digital innovation hub) and the board of the Bari branch of the Bank of Italy. In 2011 he was appointed to the Order of merit for labour (whose title is "Cavaliere del Lavoro") by the President of the Italian Republic. He is currently vice president of the Southern Group of the national federation of Cavalieri del Lavoro.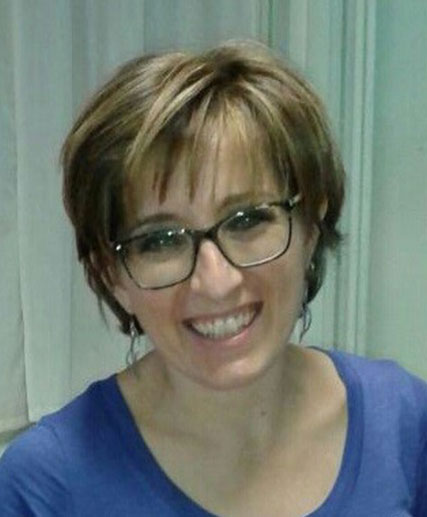 Michela Simoncini
BOARD MEMBER
Michela Simoncini è Professore Associato nel settore delle Tecnologie e Sistemi di Lavorazione presso l'Università Politecnica delle Marche. Svolge attività di ricerca nei seguenti ambiti: processi per deformazione plastica e per asportazione di truciolo di materiali metallici; tecnologie di fabbricazione di manufatti in composito; tecnologie di fabbricazione additiva di materiali metallici, polimerici e compositi; saldature allo stato solido di materiali metallici leggeri; manifattura sostenibile. È coautrice di oltre 130 pubblicazioni su riviste internazionali e su atti di conferenze internazionali e nazionali, e capitoli di libro. Partecipa a progetti di ricerca e sviluppo nazionali e regionali, in collaborazione con aziende leader italiane del settore manifatturiero.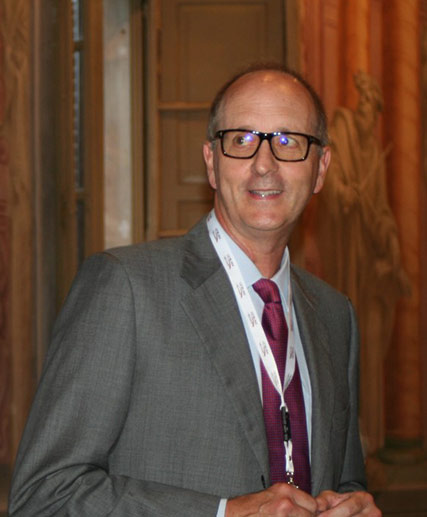 Gino Dini
academy director
Gino Dini è Professore Ordinario in Tecnologie e Sistemi di Lavorazione presso il Dipartimento di Ingegneria Civile e Industriale dell'Università di Pisa. È docente di Tecnologia Meccanica e di Gestione Integrata della Produzione nei corsi di laurea in Ingegneria Meccanica e Gestionale. La sua attività di ricerca è principalmente focalizzata sull'ottimizzazione delle linee di assemblaggio, automatiche e non, sull'impiego di sistemi di realtà aumentata a supporto degli operatori e sulle lavorazioni per asportazione di truciolo di materiali non tradizionali, testimoniata da numerosi contributi scientifici a carattere sia nazionale che internazionale, da progetti di ricerca e da collaborazioni con Università ed Enti di ricerca in Italia ed all'estero. E' consulente del Ministero dello Sviluppo Economico per la revisione di progetti di ricerca e sviluppo di interesse nazionale.